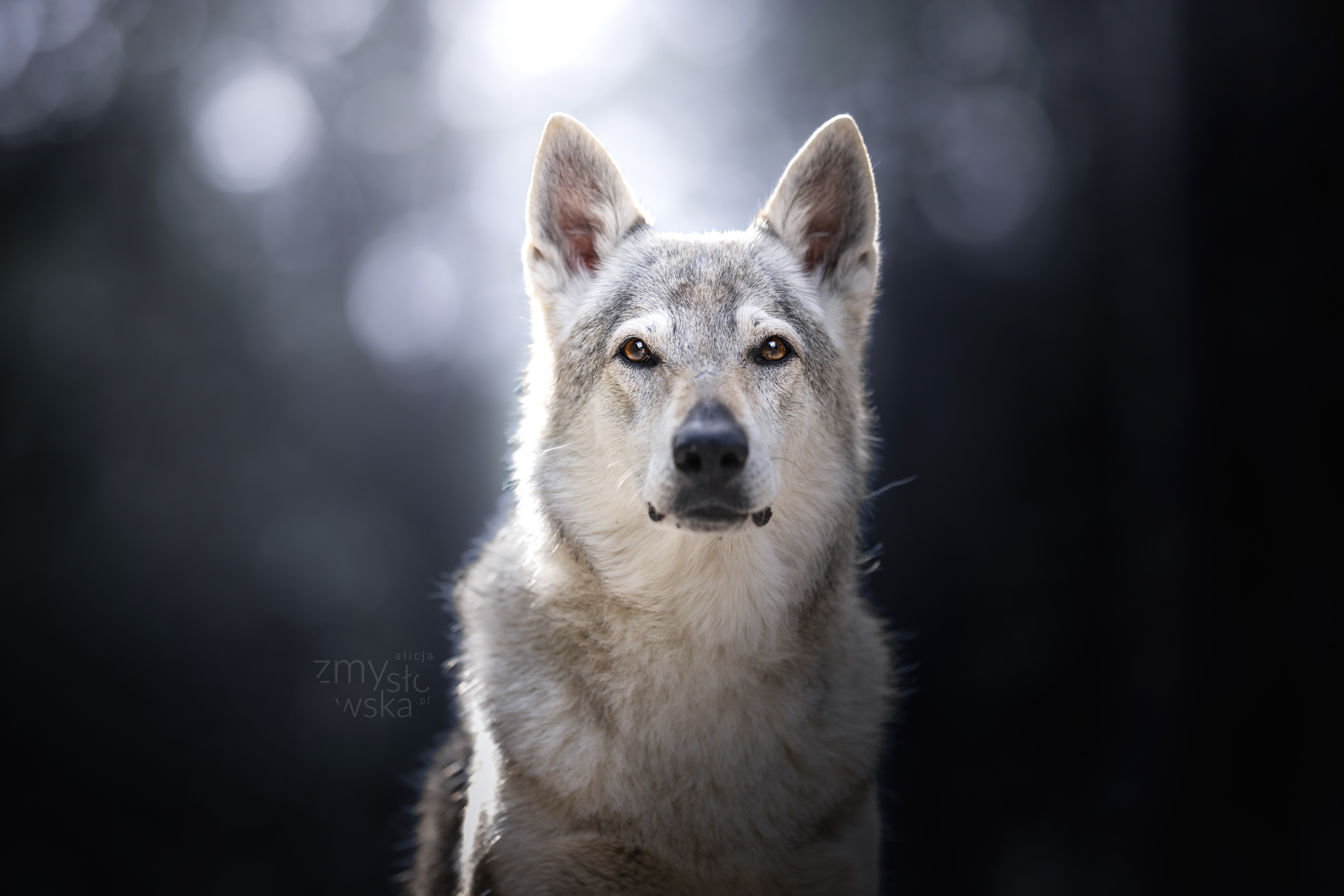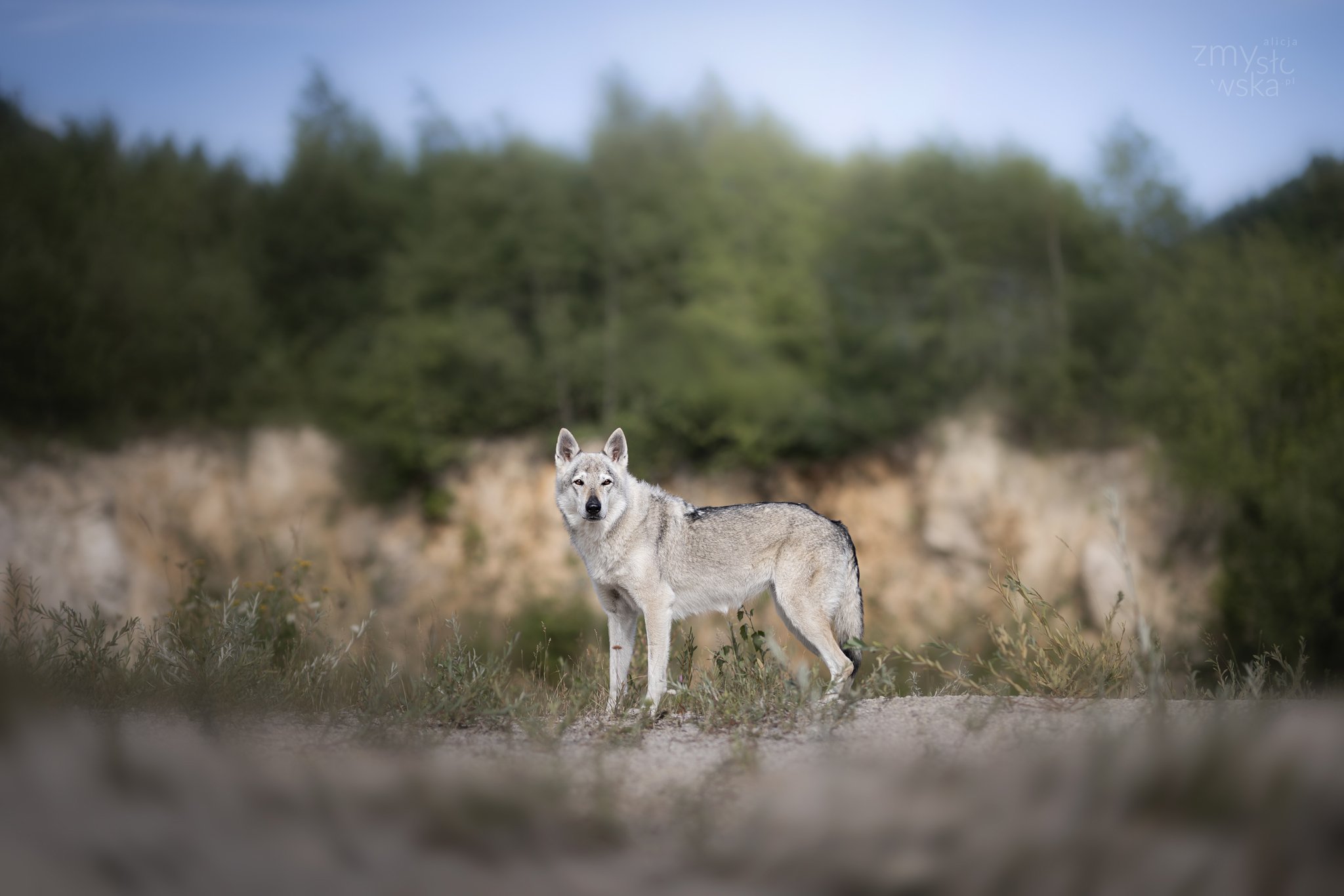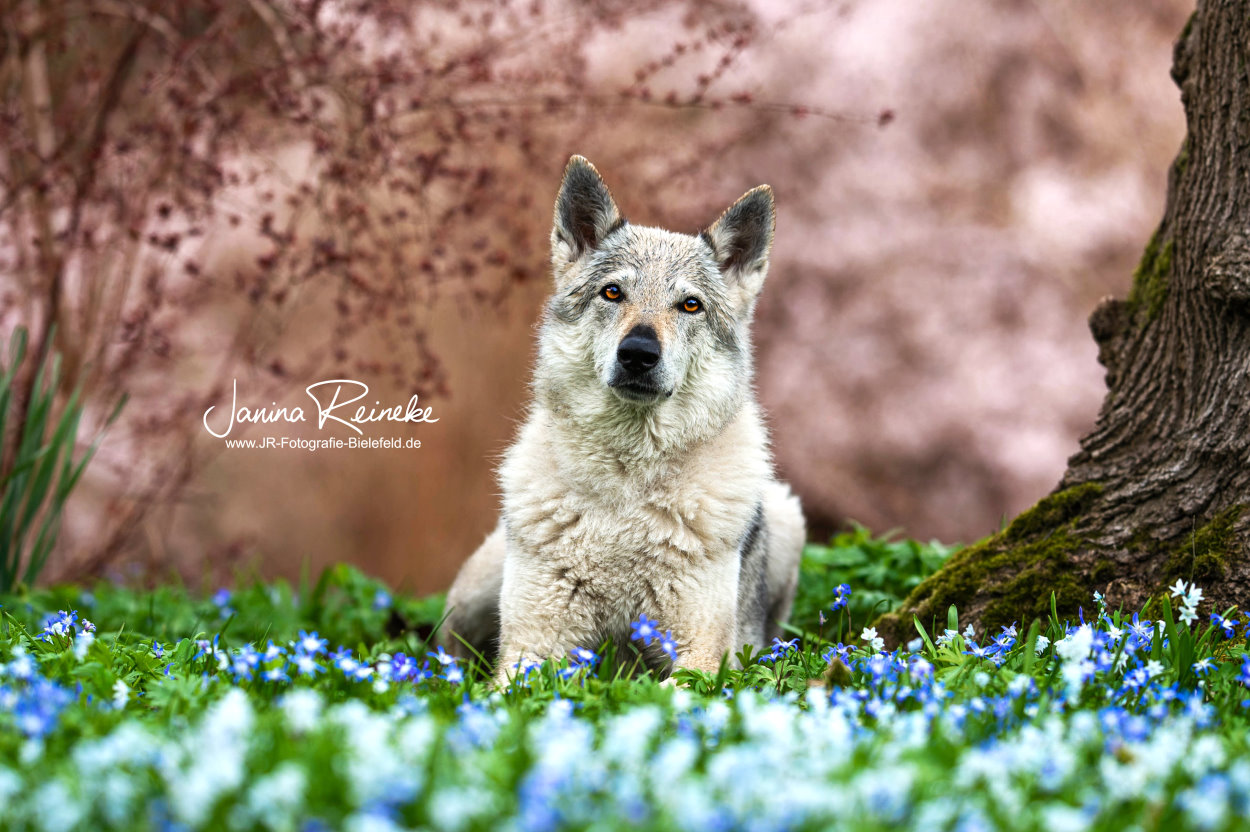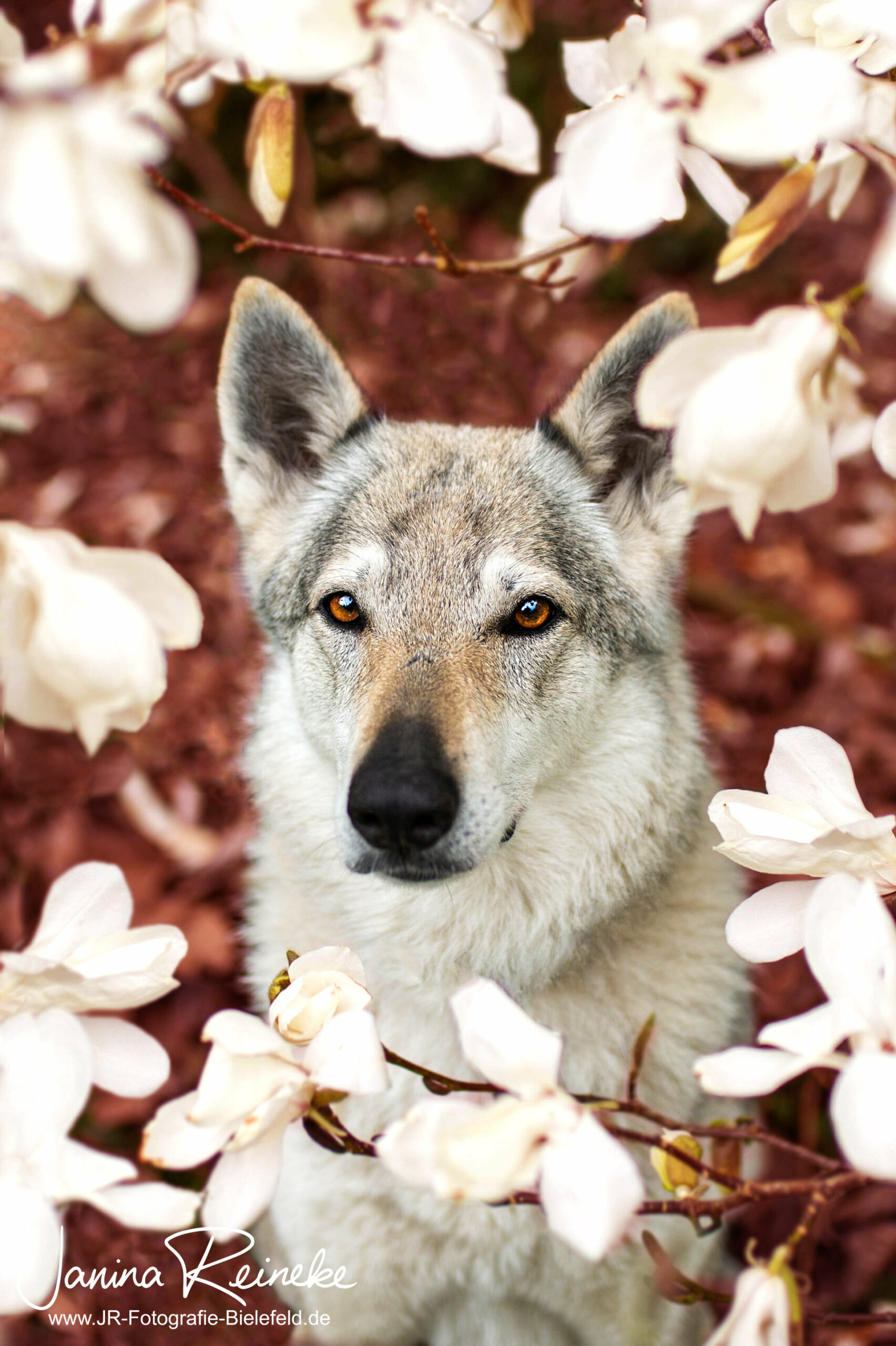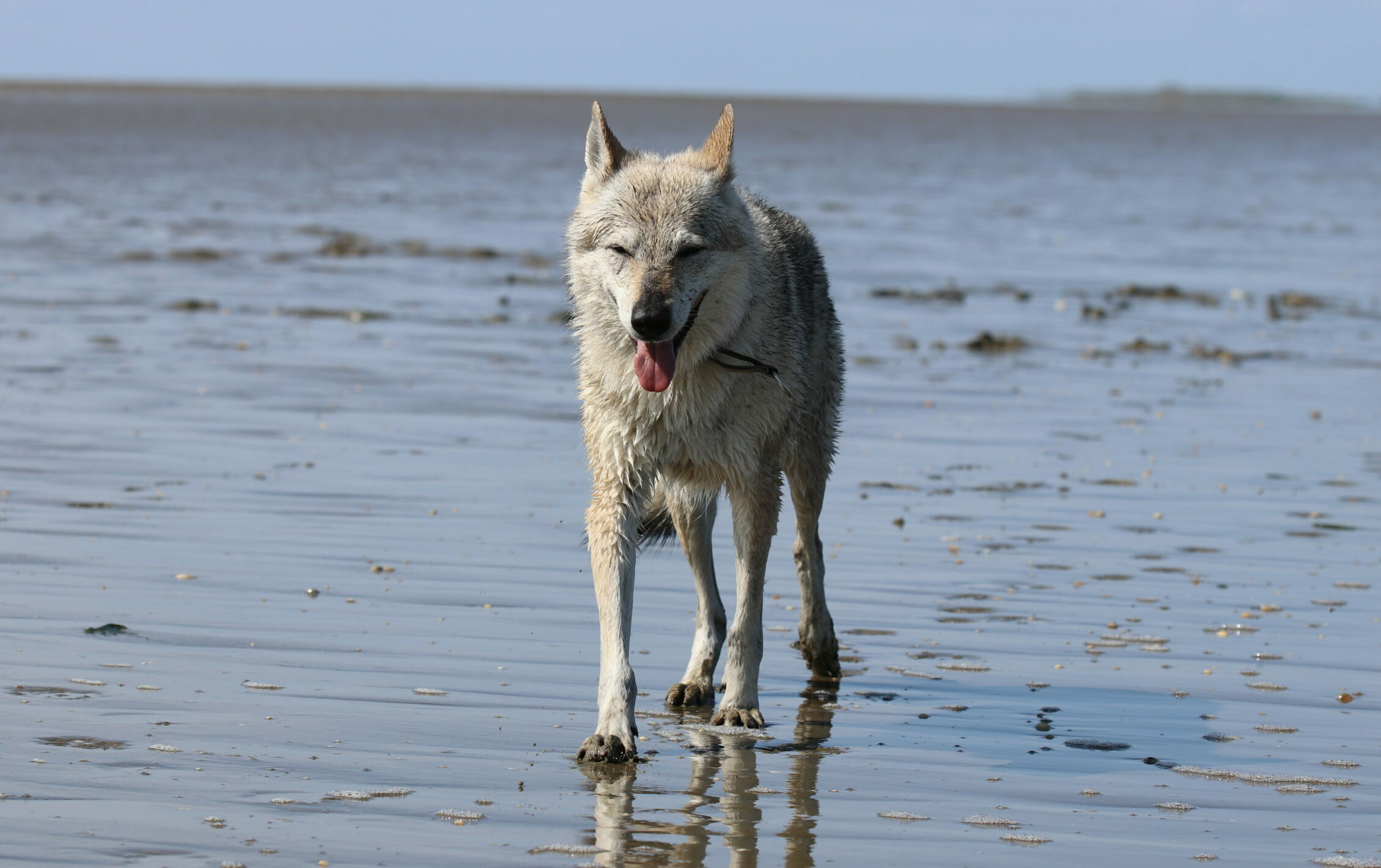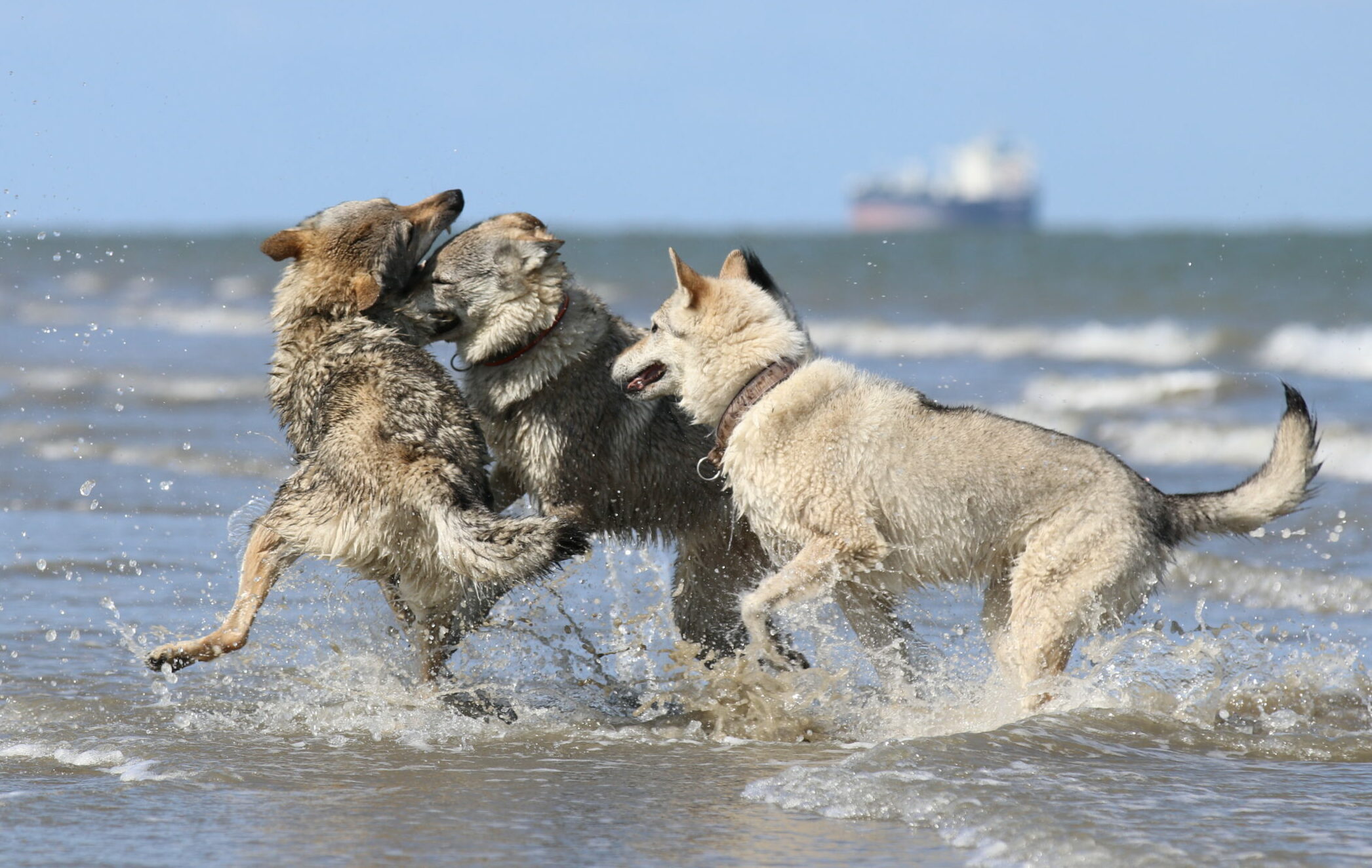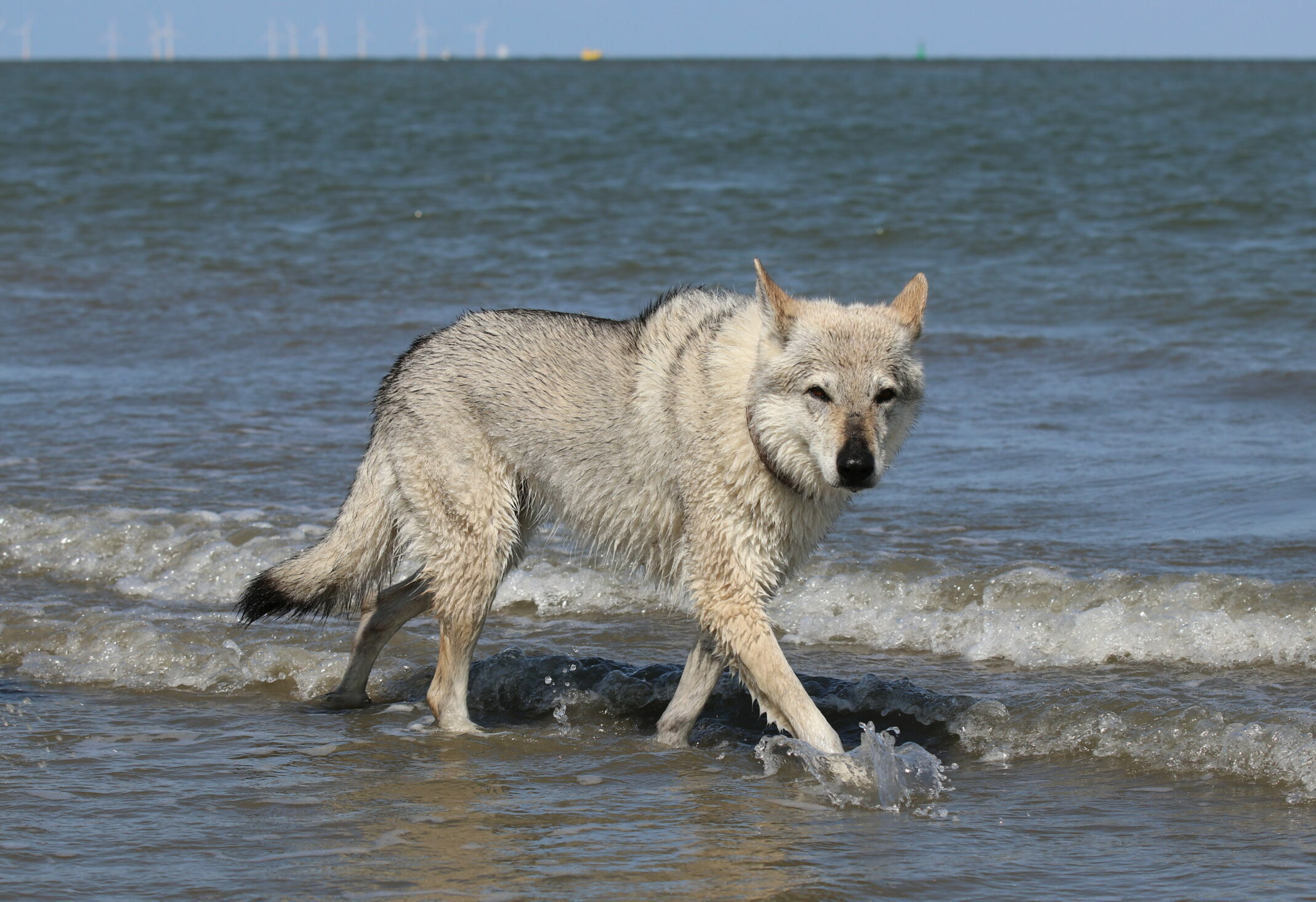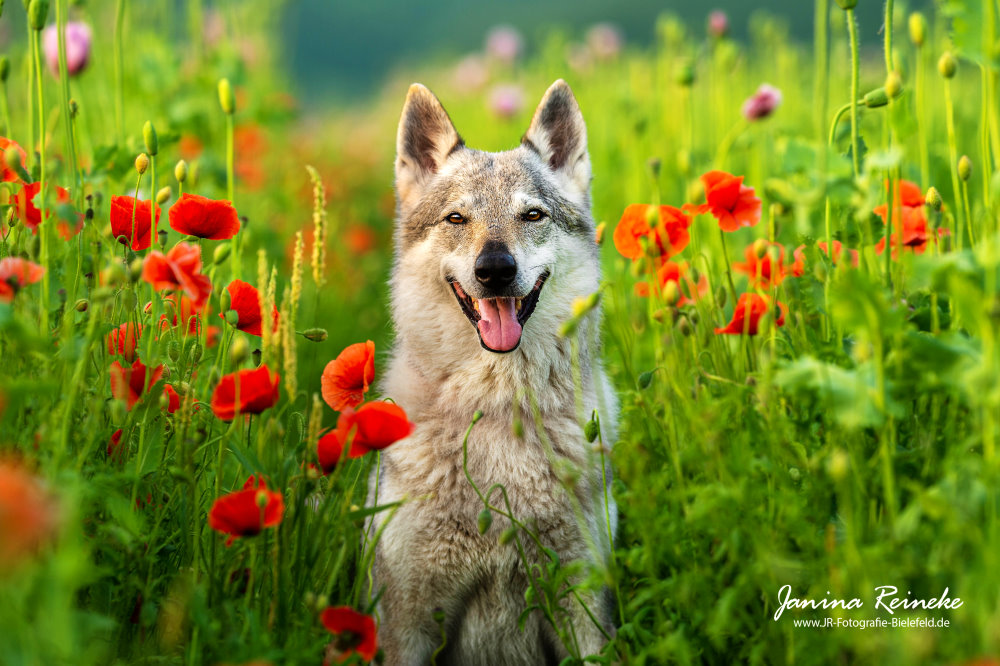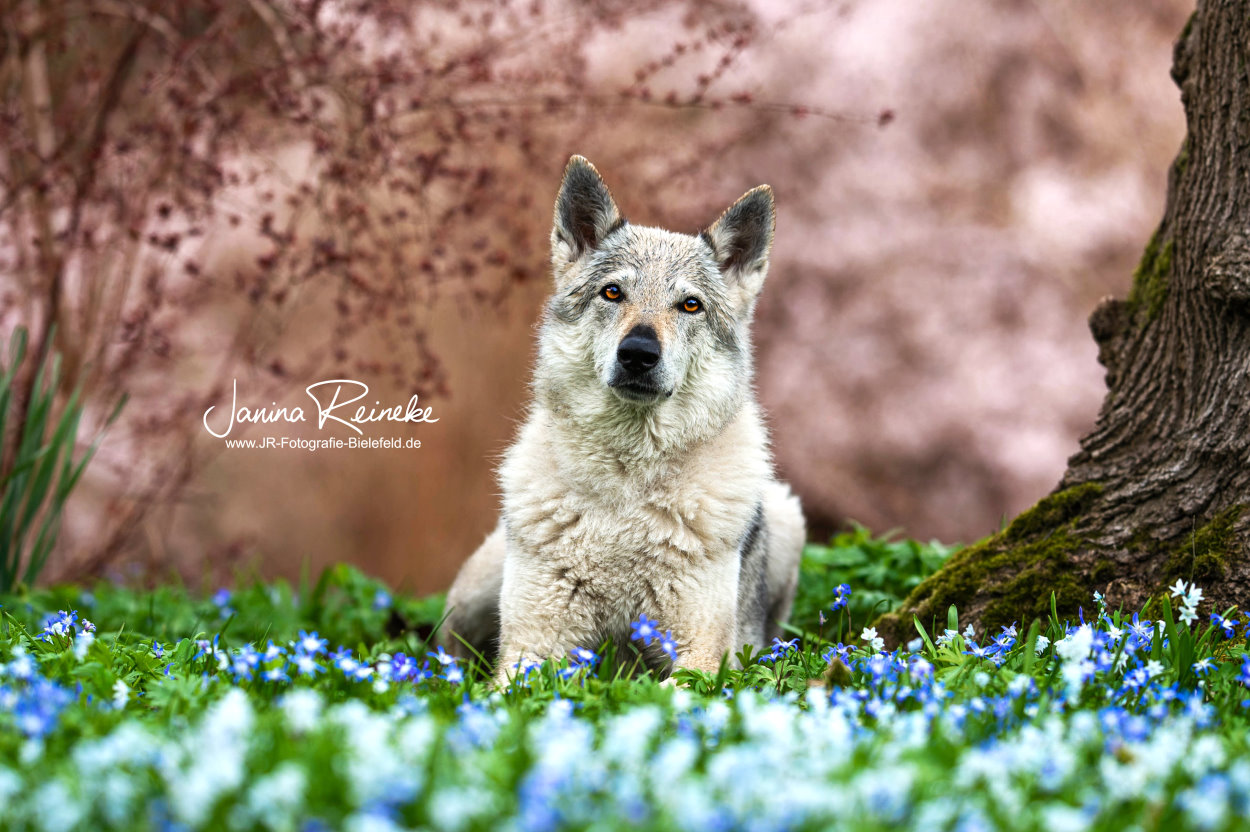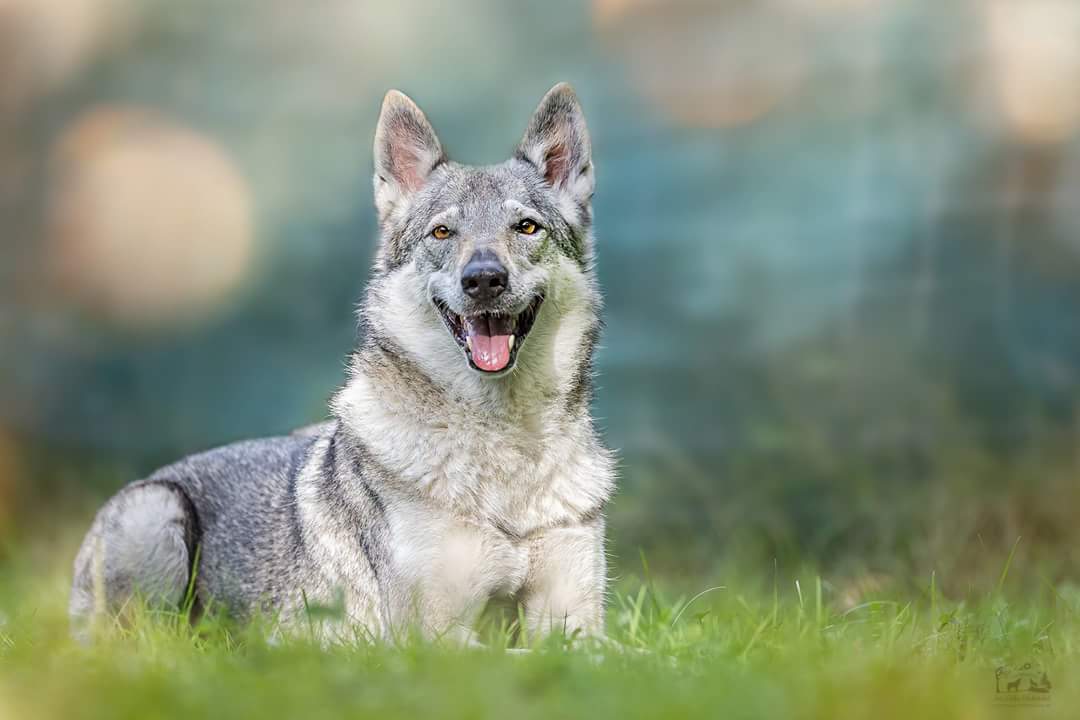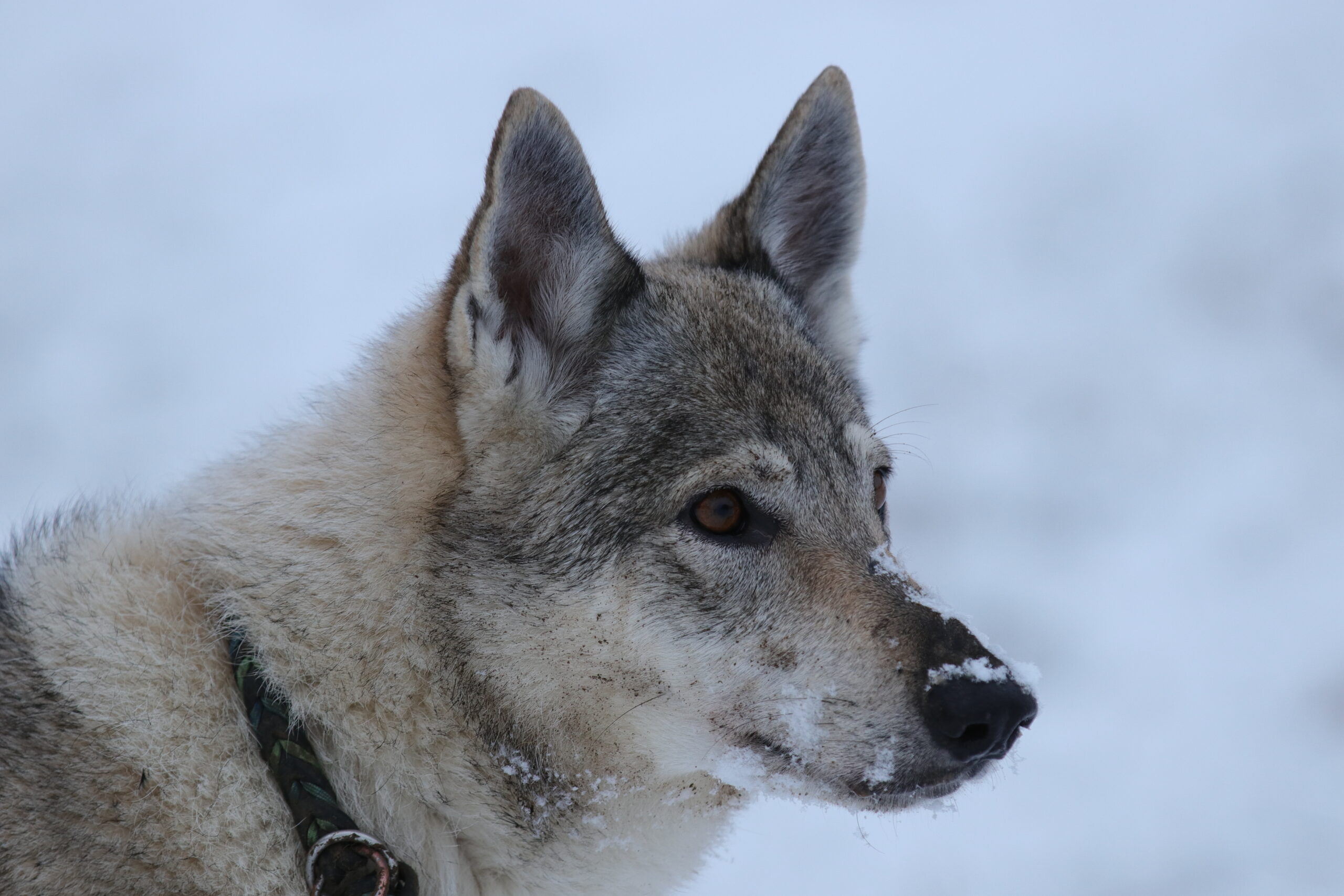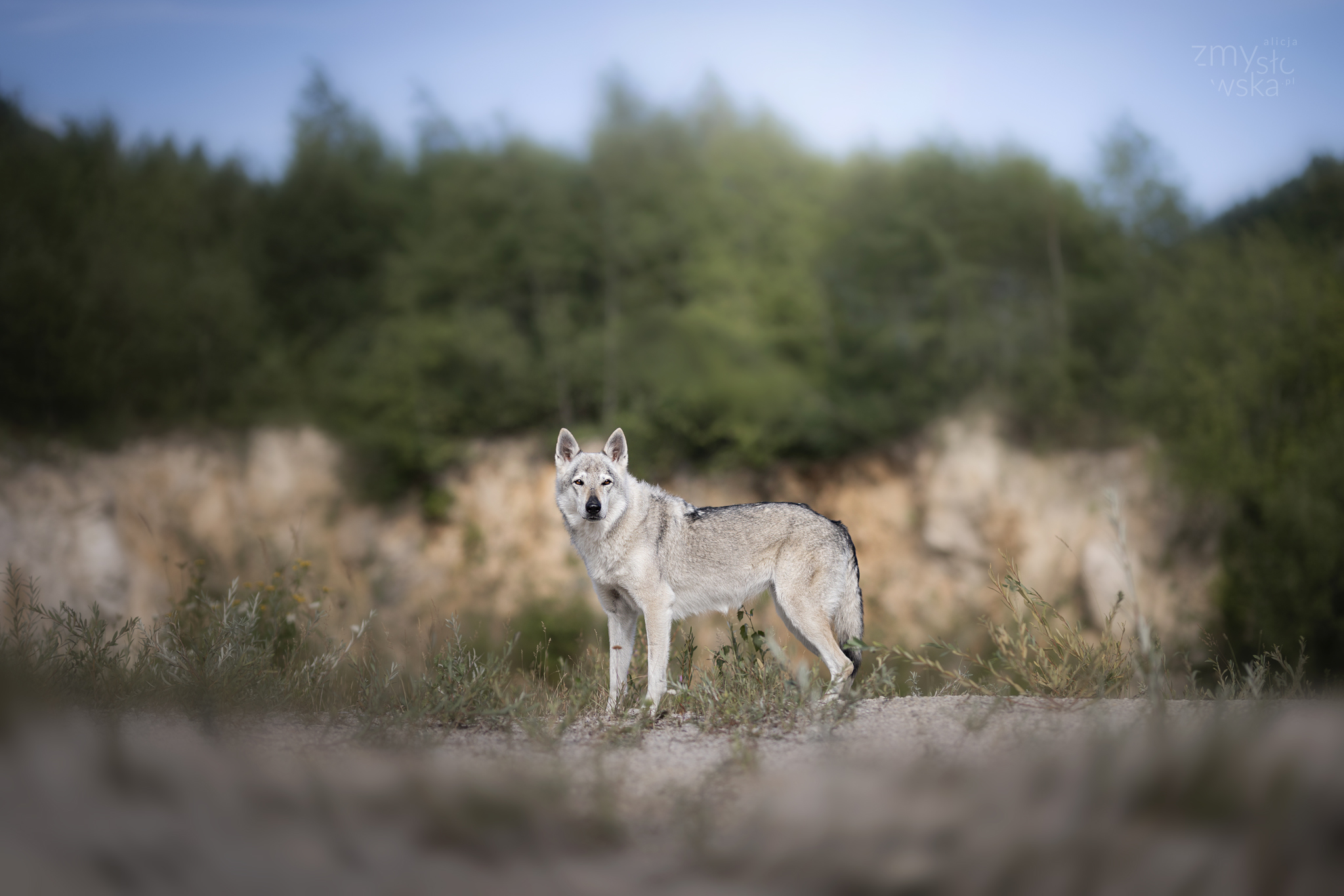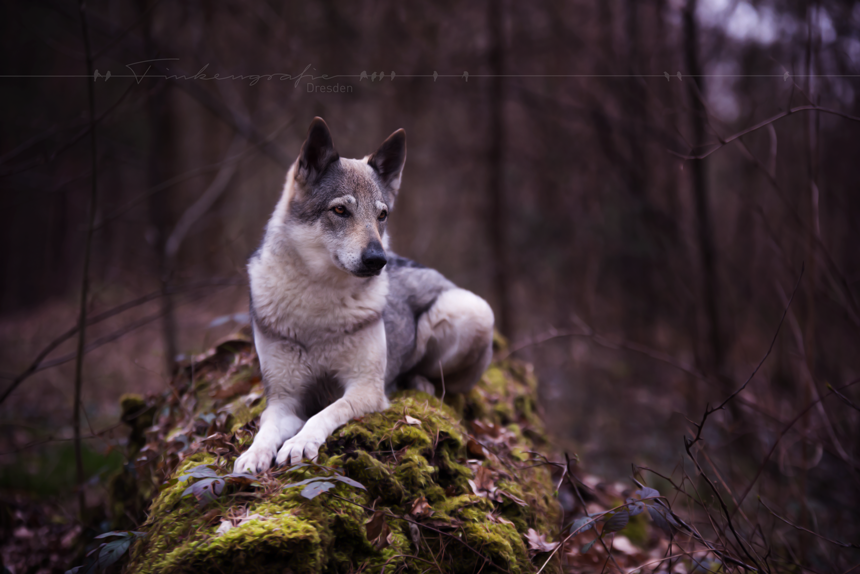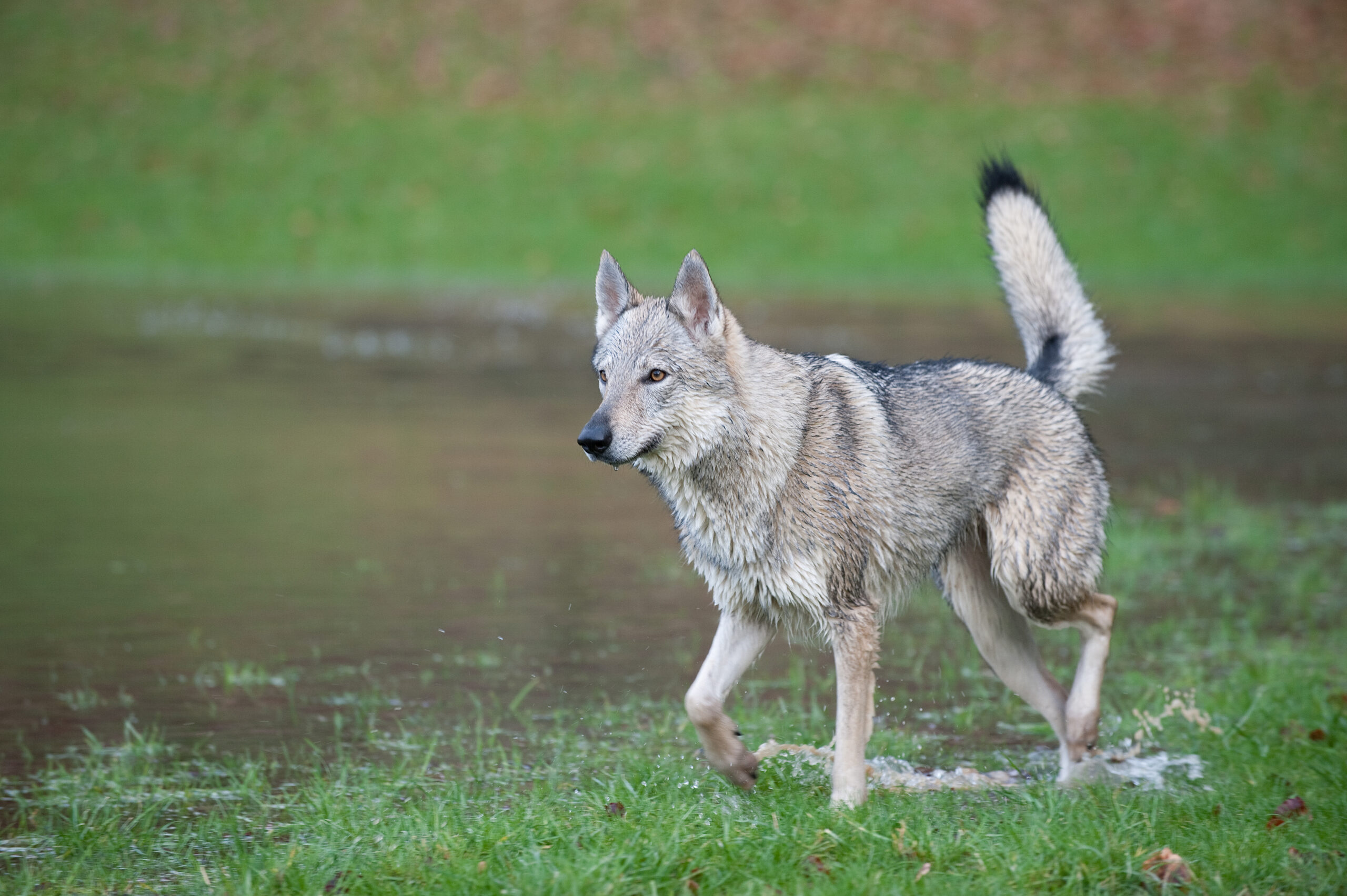 I visited my Czechoslovakian Vlcak bitch Catori Liza Whispering Wolf the first time with 3.5 weeks at her breeder Eike Pahl and then took her home with 8 weeks. She comes from a litter with only female puppies and Liza was the smallest. Small but mighty was already fitting to her. She already showed at a young age that she has a very clear idea of what she wants and even now at the age of 12.5 years she still pursues her goals vehemently.
This characteristic has kept me busy from the beginning and there are still situations where I have to admit that Liza has tricked me or instrumentalized me for her purposes 😉 She has an extraordinary problem solving behavior and is extremely intelligent, but likes to live the motto : "Be smart, play dumb".
We have experienced many things together over the past few years, joint wolfdog meetings, dog shows, sporting events and occasionally she has been able to accompany me to work. Liza grew up under the strict supervision of Caya and after her death took over the leadership of our little "pack" and took Malou under her wing. Liza is an absolutely fearless dog who is friendly to all people and a great role model for Malou.
Although Liza has never been the friend of foreign, especially small dogs, she has been the world's best "aunt" in raising the A litter and there has always been at least 1 puppy very close to her. Now in her old age, she has become much more relaxed overall and has given up some tasks to Malou.
Liza has also competed with me in many special shows and was able to win various championships and titles. In addition, we have taken the companion dog test, mantrailing, RallyObedience and sleddogsport actively. Now she is in sporting retirement and can still train if she wants to but does not compete in shows or races anymore.
Unfortunately she never really came into heat, so there are no offspring from her.
---
GENERAL INFORMATION
| | |
| --- | --- |
| Name of the dog: | Catori Liza Whispering Wolf |
| Breed: | Czechoslovakian Vlcak |
| Date of birth: | 2010.12.15 |
| Callname: | Liza |
| Gender: | female |
| Breeder: | Eike Pahl |
| Owner: | Malá Bosorka (Wächter, Tanja) |
| Coatcolor: | wolfcoloured |
| Lenght of coat: | short |
| Studbook Number: | VDH 10/116 0558 |
| Chip: | 945000000638388 |
---
In the following tables you will find the information about Liza's health results, bonitation, show titles and passed tests and performance class.
Health
| | |
| --- | --- |
| Health results: | |
| HD: | A1 |
| ED: | 0 |
| DM: | N/N |
| DW: | N/N |
You can find more health information and explanations of the abbreviations here.
Bonitation/ Titel
AsOhR1P1/62cm
Xv 56,4 Xf 104,8
———————————
dtCH VDH
———————————
You can find more information about the training and the abbreviations here.
Exams/Training
| | |
| --- | --- |
| Thema | Result |
| BH-VT | passed |
| ——————————— | ———– |
| Zughundesport | Scooter 2 |
| RallyObedience | Klasse B |
You can find more information about the training and the abbreviations here.
---
Here you can see Malou's pedigree with links to pictures and information of her ancestors. The pedigree gives a lot of information of the dog about line breeding, health results, conformation and often also about character traits, which can be derived by looking at and evaluating the ancestors.
Pedigree Catori Liza Whispering Wolf
The above pedigree contains links pointing to wolfdog.org. This is in accordance with copyright law.