The B-litter was actually already planned for the summer, but Malou was late with her heat. Now I mated with her at the end of August and if everything went well, we are expecting the B-litter at the end of October.
Unfortunately the planned double mating with Makaio and Greyback did not work out, so that there will be "only" puppies from the mating Greyback x Malou.
I expect from this mating well-balanced, cooperative puppies with an interesting pedigree, which visually correspond to the breed standard. In this pedigree there are many older dogs/lines, which I could personally meet many times up to the great-great-grandparents of the expected puppies and thus get a good picture of these dogs.
Greyback is a beautiful, medium sized male with a relaxed/open character, strong bones and a great reddish brown colouring who is a perfect match for my active and rather finely built Malou.
Malou is a very cooperative and active bitch, rather light and elegant in build, who competes with me in RallyObedience and with whom I take part in sled dog races with the scooter. In addition, she is a bitch that corresponds excellently to the standard and has regularly placed at various special shows with well over 100 Czechoslovakian Vlcaks present.
If you are interested in a puppy and have further questions about the breed and/or the parents, please feel free to contact me.
---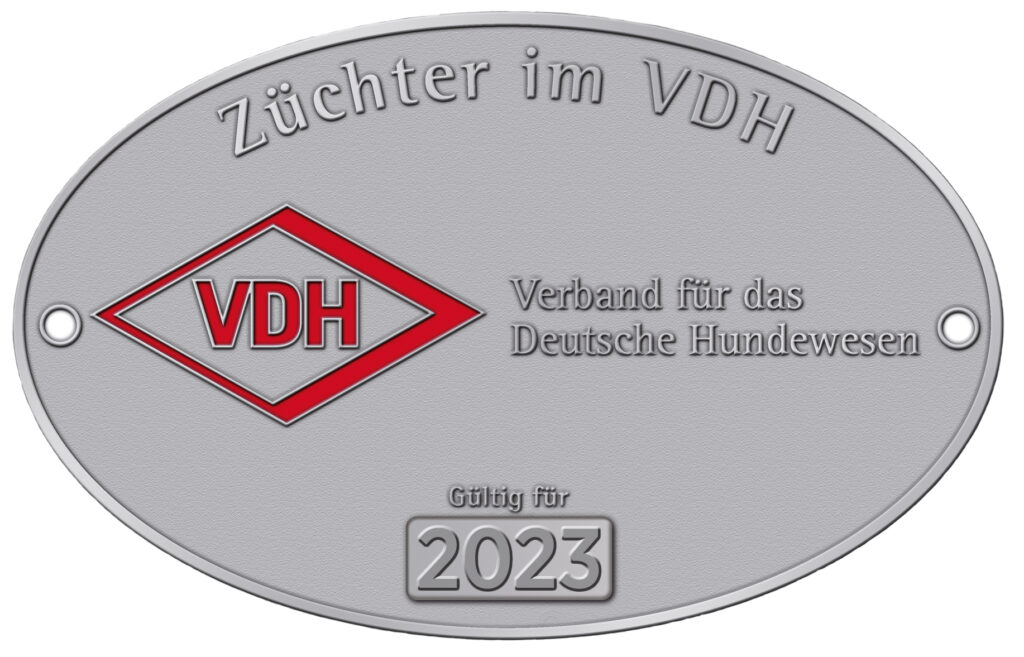 ---
---
---
Health Greyback
| | |
| --- | --- |
| Topic | Result |
| HD: | A 0/0 |
| ED: | 0-0 |
| DM: | N/DM |
| DW: | N/N |
Bonitation: AsM4fP3 Xv54,48 Xf 108,96 Xh 0,706 SK
Labour: SVP 1
Health Malou
| | |
| --- | --- |
| Topic | Result |
| HD: | A1 |
| ED: | 0 |
| DM: | N/N |
| DW: | N/N |
Bonitation: AsOgP1 Xv55,56 Xf 107,94 Xh 0,625
Titel: DkCh, dt.Ch VDH, ChSK, C.I.E
Labour: BH-VT, SVP 1, SVP 2, RO Klasse 2
---
In the following video you can see my B-litter, which I planned for 2023.
Oktober 2023 puppies
And
---
B- litter expected end of October 2023
Are you thinking about adding a Czechoslovakian Vlcak to your family?
Or maybe you are just curious about these fascinating dogs?
Here I will keep reporting the latest news about pregnancy, expected date of birth. And of course after the birth of the little B-litters, information about the puppies.
You can get a good first impression of the breed by watching the Youtube video of the Club für Tschechoslowakische Wolfhunde Deutschland e.V., or read the text in the Character section.