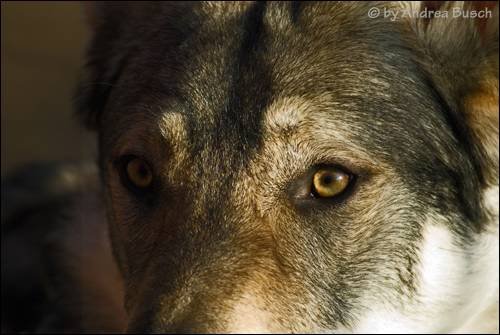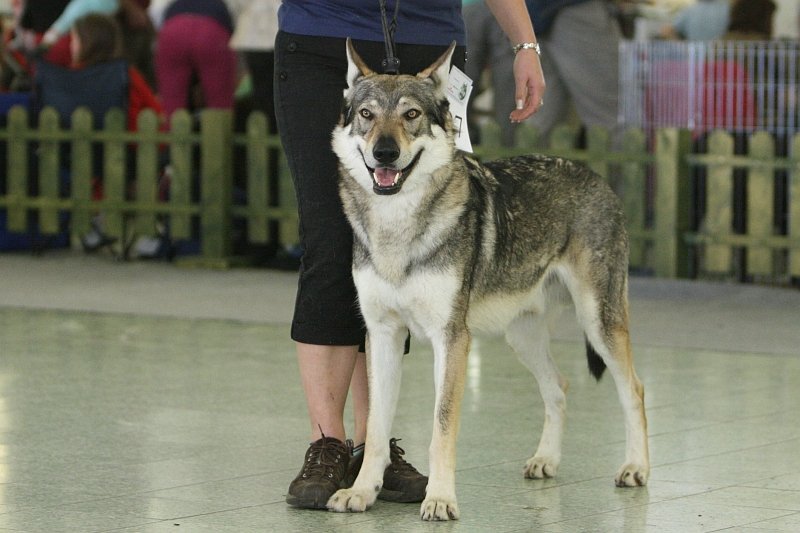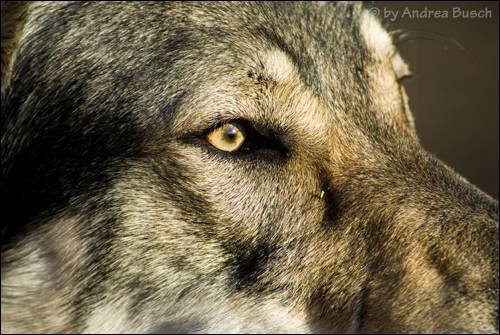 Hron Zlatá Palz was my second Czechoslovakian Vlcak and came to me when he was about 12 weeks old. I met him as a young puppy at a work meeting, looked up his pedigree and then convinced the rest of my family that he had to move in with us. After everyone finally agreed, a few things had to be tweaked at home before the little guy could be integrated into our daily routine.
Hron and his brother Hägar were the only puppies in this litter and were fat and round. When I could finally pick him up, Hron was already a handsome puppy who hated driving and did everything for food. After we arrived home after a for him probably eternally long car ride, he found me and Caya first "shit", harness was stupid, car was stupid…….
But: With us there was also food 😉 From this moment on he had arrived.
Hron developed into a handsome male, who weighed 42 kg when fully grown and in a slim nutritional condition with a height of 70 cm. Unfortunately, when he was 2 years old, an X-ray examination revealed that he had a very bad hip and was therefore not suitable for breeding.
In everyday life he didn't let this show, but unlike Caya he avoided jumping by himself. We went by bike a lot, also successfully completed the 40 km endurance test 2 times and were active together on the dog field for obedience training. Of course, he participates also on all exhibitions, meetings and also in the mantrailing and could also gain the one or other title or candidacy.
In 2010 there was a tragic accident and I had Hron put to sleep. RIP my big boy.
---
GENERAL INFORMATION
| | |
| --- | --- |
| Name of the dog: | Hron Zlatá Palz |
| Breed: | Czechoslovakian Vlcak |
| Date of birth: | 2006.11.12 |
| Callname: | Hron |
| Gender: | male |
| Breeder: | Zlatá Palz, Ina Ziebler-Eichhorn |
| Owner: | Malá Bosorka (Wächter, Tanja |
| Coatcolor: | wolfcoloured |
| Lenght of coat: | short |
| Studbook Number: | VDH 06/116 0267 |
| Chip: | 276098102117664 |
---
In the following tables you can find the information about Hron Zlatá Palz's health results, bonitation, show titles and passed exams and performance class.
Health
| | |
| --- | --- |
| Health results: | |
| HD: | E |
| ED: | 0 |
| DM: | N/M |
| DW: | N/N |
You can find more health information and explanations of the abbreviations here.
Bonitation/ Titel
Youth bonitation: very promising
———————————
Bonitation: A70 C2 F10 Oh R1 P3
———————————
Titel: dt.JCH
You can find more information about the training and the abbreviations here.
Exams/Training
| | |
| --- | --- |
| Endurance test: | |
| SVP I (40km) | |
| | Excellent |
| Mantrailing: | |
| ——————————— | |
You can find more information about the training and the abbreviations here.
---
Here you can see Hron's pedigree with links to pictures and information about her ancestors. The pedigree gives a lot of information of the dog about line breeding, health results, conformation and often also about character traits, which can be derived by looking at and evaluating the ancestors.
Pedigree Hron Zlatá Palz
The above pedigree contains links pointing to wolfdog.org. This is in accordance with copyright law.